Spahaus is situated in the stunning Mont Tremblant region, where you'll find an idyllic retreat that perfectly embodies Nordic styling, nature, relaxation, and a spa lifestyle. This luxurious sanctuary is designed to help you unwind, recharge, and connect with the beauty of the surroundings.
Spahaus boasts a variety of top-notch amenities that cater to your every need. The panoramic barrel sauna and outdoor hot tub provide a unique and rejuvenating experience, where you can enjoy breathtaking views of the natural landscape while soothing your body and mind. With 3 beautifully designed bedrooms and 2 modern bathrooms, Spahaus can comfortably accommodate up to 6 guests, making it ideal for family getaways or a group of friends.
The open-concept living area features a cozy fireplace, creating a warm and inviting atmosphere for socializing or relaxing. The spacious living space is equipped with smart home technologies and high-quality Sonos speakers throughout the house, allowing you to effortlessly control your environment and set the perfect ambiance for your stay.
The fully equipped kitchen is a chef's dream, complete with modern appliances and ample space for preparing delicious meals. A large dining table offers seating for your entire group, making it the perfect setting for sharing meals and creating unforgettable memories.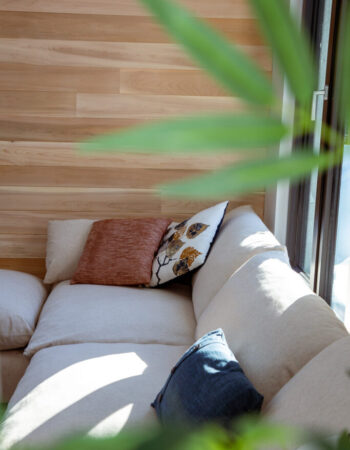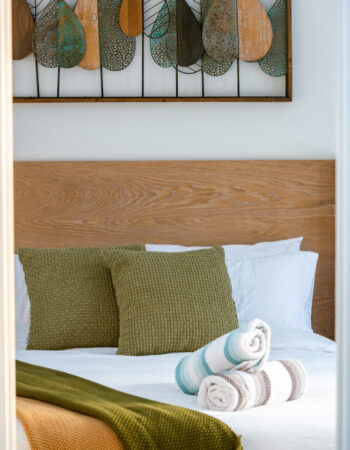 3 Bedrooms

2 Full Baths
Private Woods

High Speed WiFi

Level 2 Charger

Air Conditioning
Spahaus is located within the prestigious Fraternité-sur-Lac community in Lac-Supérieur, which guarantees full privacy and an immersive experience in nature. The property is surrounded by lush woods, offering a serene and secluded atmosphere while still providing easy access to the many activities and attractions in the Mont Tremblant region.
Your stay at Spahaus includes a Level 2 electric vehicle charger, ensuring that your eco-friendly transportation needs are met. As you explore the region, you'll find a plethora of outdoor activities, such as skiing, snowboarding, hiking, and mountain biking, along with charming shops, restaurants, and spas at the nearby Mont Tremblant Resort.
Experience the ultimate in relaxation and luxury at this Spahaus vacation rental, where the perfect blend of Nordic design, cutting-edge amenities, and the beauty of the Mont Tremblant region come together to create a truly unforgettable getaway.